Du merkst, wie deine Erinnerungen langsam schwinden. Wo bist du? Wer bist du?
Vergeblich versuchst du, dich zu erinnern. Was ist dein Ziel? Du bist dir sicher, dass Ihr eine wichtige Aufgabe zu erledigen hattet.
Reiß dich zusammen und denk nach! Was könnte euch helfen?
Nicht nur dir geht es so, auch dein Team scheint verwirrt zu sein. Du schaust dich im Bunker um und findest einen ersten Hinweis an der Wand: ein Warnzeichen.
Dann trifft es dich wie ein Schlag, das biochemische Gift, an dem Ihr gearbeitet habt, muss sich irgendwie freigesetzt worden sein. In dir steigt die Angst. Du weißt, Ihr habt nicht mehr lange Zeit.
Der klassische Bunker Escape Room, ganz neu aufgesetzt. Ohne die Hilfe deines Teams schafft ihr es nie. Könnt ihr alte und neue Technologie kombinieren, um euch aus der Gefahr zu bringen und eine Katastrophe verhindern?
Dieser Raum ist besonders für technikaffine Gruppen geeignet.
Ein falscher Knopfdruck...
Die Zukunft der Welt liegt in euren Händen…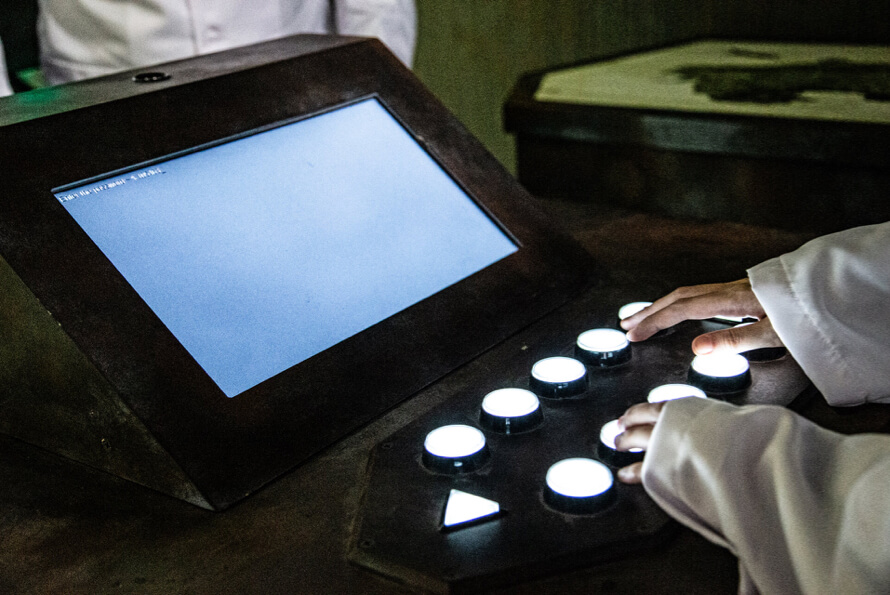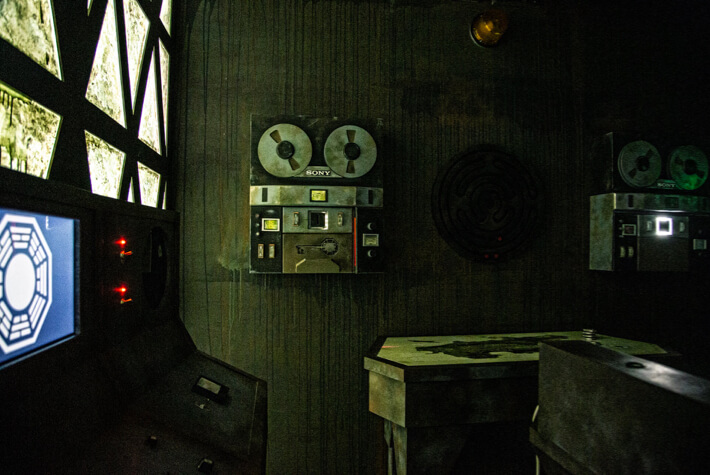 Augmented Reality
Eine Kombination aus alter und neuer Technologie.
Eine Mission
Abgeschnitten von der Aussenwelt, komplett auf euch allein gestellt. Schafft Ihr es rechtzeitig?
Positives Feedback
Euch erwarten intuitive Rätsel und positives Feedback.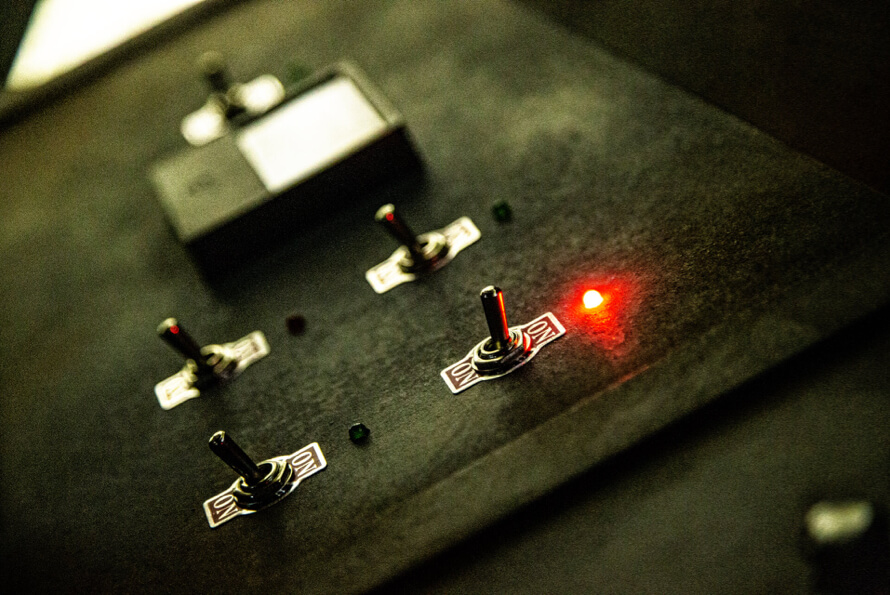 Logical tasks & thrilling puzzles to solve
To complete the quest, teamwork and the ability to think logically are required, as well as attention to even the smallest details, because they can be important hints on the way out of the bunker.
Great deal for any party with friends and familly
Our Exit Games offer you an extraordinary experience that will be more fun than a movie night or a visit to the pizzeria.
The extraordinary event for your colleagues
Team building events have a firm place in companies. After all, you are most successful if you have a good team that can adapt to different situations and challenges and work together.
Düsseldorf

Im 1. OG im UFA Palast Düsseldorf

Mo-Fr: 13:30 - 23:45
Sa-So: 13:30 - 00:45

Play here