Your memories and awareness blur and fade away. Where are you? Who are you?
You try in vain to remember. Why are you here? What are you doing? You are sure that you had an important task to do.
Pull yourself together and think! What could help you? Not only you, but also your team seems to be confused.
You look around the bunker, searching desperately for some sort of clue…and then you see a warning sign on the wall.
It hits you like a blow: the biochemical poison you've been working on must somehow have been released. Fear rises inside you. You know, you don't have much time left.
The classic Bunker Escape Room, completely redesigned. You'll never make it without the help of your team. Can you combine both old and new technology to get out of danger and prevent disaster?
This room is especially suitable for groups with an affinity for technology.
One wrong button....
The future of the world lies in your hands…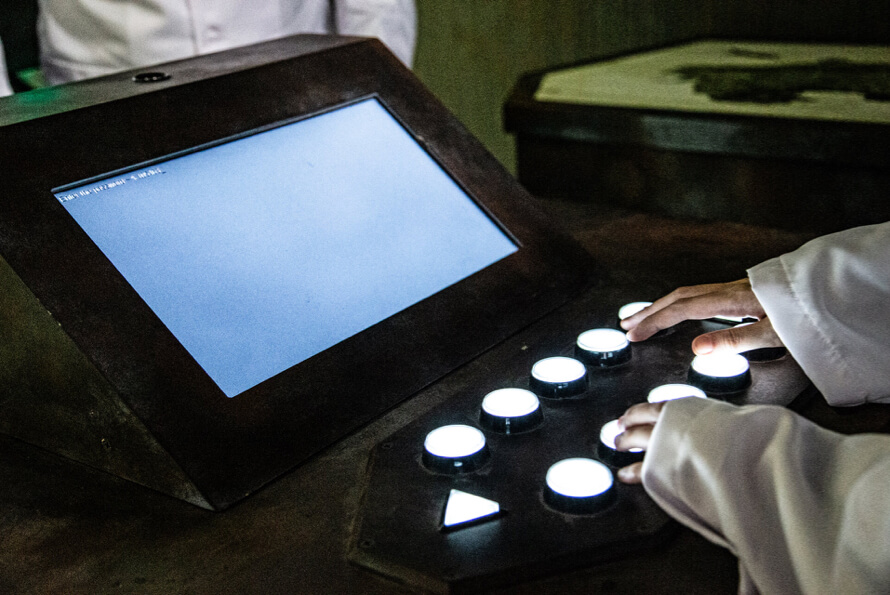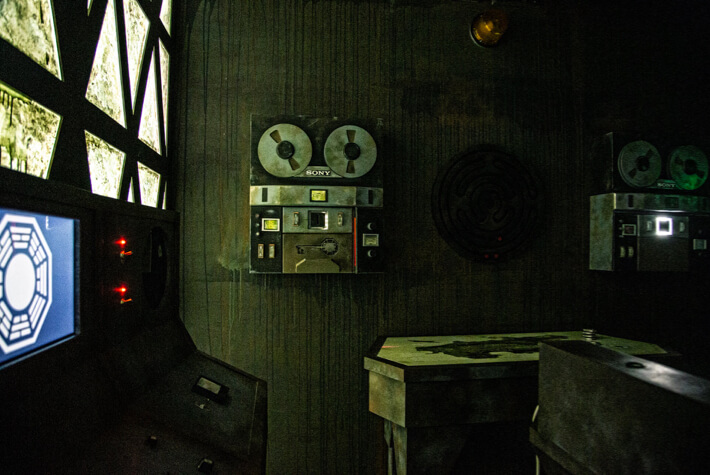 Augmented Reality
A combination of old and new technology.
Your Mission
Cut off from the outside world, you have one mission. Can you complete it, on time?
Positive Feedback
Intuitive riddles and positive feedback awaits.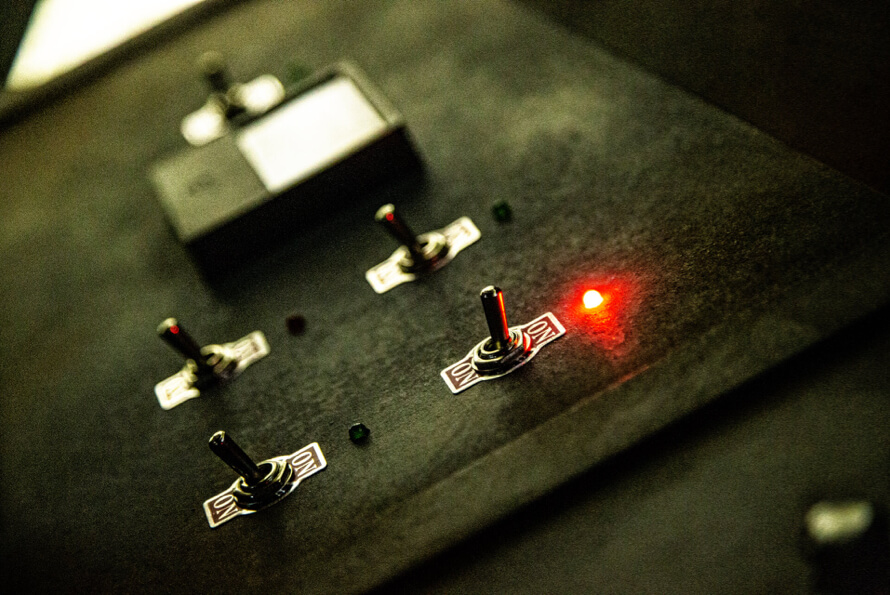 Logical tasks & thrilling puzzles to solve
To complete the quest, teamwork and the ability to think logically are required, as well as attention to even the smallest details, because they can be important hints on the way out of the bunker.
Great deal for any party with friends and familly
Our Exit Games offer you an extraordinary experience that will be more fun than a movie night or a visit to the pizzeria.
The extraordinary event for your colleagues
Team building events have a firm place in companies. After all, you are most successful if you have a good team that can adapt to different situations and challenges and work together.
Düsseldorf

Im 1. OG im UFA Palast Düsseldorf

Mo-Fr: 13:30 - 23:45
Sa-So: 13:30 - 00:45

Play here