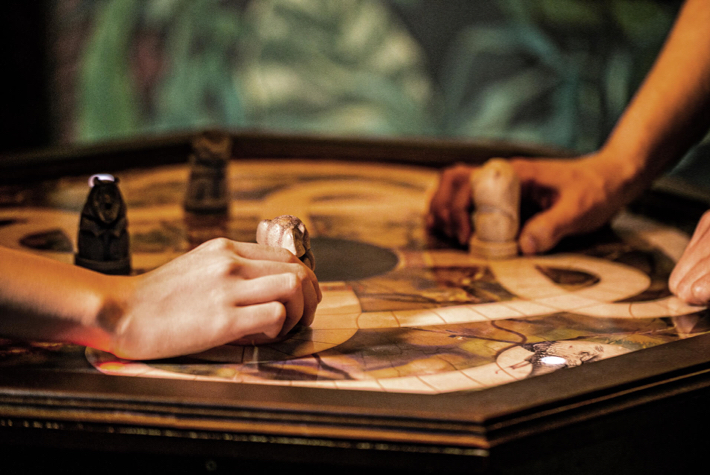 Every corporate boss knows that the secret to a successful business enterprise lies in the cooperation between its employees. Because of this, companies strive to hold regular team-building activities. These activities do not only provide a break from work but also supply the perfect opportunity to develop camaraderie and teamwork among colleagues. But let's face it: doing the same activity every year tends to lead to boredom and decreased productively. And what's worse is that most company retreats only let employees relax, but does not necessarily improve their ability to work as a team. This is why it is important to try new and innovative ways to pique employees' interests. Fortunately, an alternative option comes in the form of Escape Rooms.
Why Escape Rooms Are Good for Team Building?
Escape Rooms are immersive games that require you to work together to win. As its title suggests, the ultimate goal of the game is to escape. This is done by accomplishing a series of tasks consisting of solving puzzles, finding hidden clues, and other activities that require both mental and physical prowess. But the key to winning the game lies in its most important aspect: teamwork. For this reason, Escape Rooms are a great team-building activity that reap a number of benefits, some of which are listed below.
1. Escape Rooms Improve Productivity
From a corporate standpoint, this is the main goal of any team building activity. Successfully completing the game challenges will give your employees a sense of achievement. This is a feeling that they share together, knowing that they completed the tasks by working together as a team. Such a feeling of accomplishment will provide the moving power to do better at work and ultimately to produce better overall results.
2. Escape Rooms Increase Motivation
Oftentimes, poor work ethic arises from a lack of motivation. The solution? Boost your team's spirit through the fun and innovative quests of Escape Rooms. Because of the mutual desire to escape and win the game, employees share a common goal and work hard towards reaching said goal. Completing a complicated task together increases their confidence in both their own and their team's ability. This will ultimately be carried on to the workplace after the game ends.
3. Escape Rooms Enhance Communication Skills
The key to any successful team is its ability to communicate with each other. In Escape Rooms, teammates are placed in high-pressure situations where they have no choice but to focus on the game and on each other's cooperation. The quests involved will encourage even the meekest of employees to reach out and speak his mind. Because of the complicated puzzles involved, teammates will be encouraged to listen to each other. Once the team realizes that it is this shared communication that will propel them to victory, they will apply the same to their jobs as well.
4. Escape Rooms Improve Team Cohesion
In Escape Rooms, teammates have no one else to rely on but each other. Players are forced into a situation wherein in order to win, they have to encourage and motivate each other towards their common goal. It reinforces their spirit of togetherness and teaches them to understand each other's strengths and weaknesses.
5. Escape Rooms Encourage Friendliness and Camaraderie Among Employees
One of the main reasons why employees continue to remain in a particular job is the existence of a healthy work environment. Escape Rooms give ample opportunities to employees to get to know each other on a more personal level. The informal and cooperative nature of the game allows them to talk to each other without restrictions and to better recognize each other's interests. This cultivates in each employee a sense of respect and appreciation.
Conclusion
Escape Rooms are not just fun games but are also excellent team building activities. They provide employees with a rich, unique, and exciting experience that they will never forget. The memories of how well they worked together to solve the intricate puzzles and win the complicated quests will stay with them long after the Escape Room closes. Moving forward, such shared experience will foster a culture of friendliness and cooperation in the workplace as they recall the fun times they had while bonding over the Escape Room. This effectively boosts morale and camaraderie while creating lifelong friendships that ultimately create a healthy and productive work environment for you and your employees.
Ready To Start the Fun?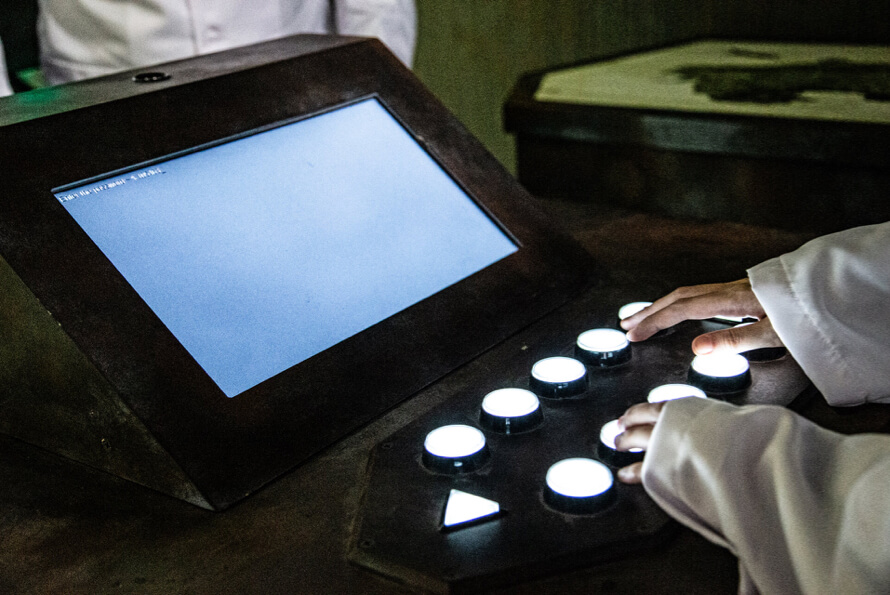 Give your employees the chance to experience an Escape Room like none other. Here at PlanB Escape Germany, we cater to all ages and tastes. As one of Germany's premier Escape Rooms, we have several adventures to choose from here in Stuttgart and Karlsruhe.
The Magic University
Are you a Harry Potter fan? Then you'll love this immersive adventure. Get to explore an ancient room full of magical artifacts. Armed with only your wand and your wits, you and your teammates will work together to defeat the evil sorcerer Baracus. Will your magic and smarts be enough to escape from his evil plan?
Bunker 71
Imagine yourself trapped in an underground bunker surrounded by old and new technology. The danger of a chemical poison looms in the air. There's just one catch: the fate of the world is in your hands. Do you and your teammates have what it takes to beat the clock before a nuclear Armageddon strikes?
The War Over Space
The force is strong with this one. This adventure will appeal to any Star Wars fan, engaging you in a battle of the galaxies. You and your teammates will decrypt alien technology and solve the world's greatest mysteries of space. You are humanity's last hope. Will you fight to save the universe?
The Secret Jungle
It's a game of life and death as you bring out your inner Indiana Jones and traverse through the thick jungle full of dangerous animals, ancient artifacts, and hidden secrets. Do you have what it takes to survive?
These are only some of the many fun and exciting choices to choose from. So what are you waiting for? Book your next adventure here with us at PlanB Escape Germany. The clock is ticking!
For more information about us and our escape rooms, check us out on our website.