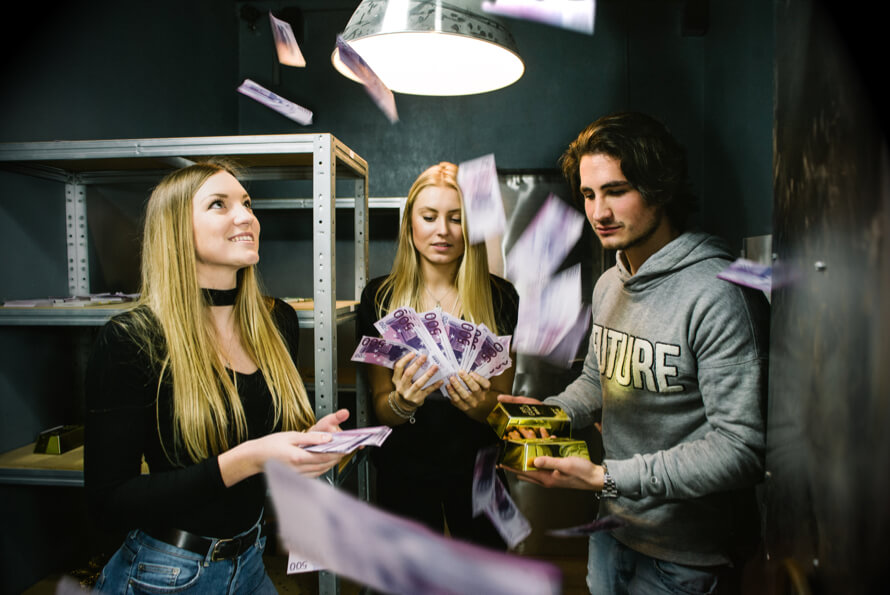 Just like a lot of people today, you've probably played and most likely been hooked on the innovative reality game known as Escape Rooms. But you know what could be better than playing in an Escape Room? Actually designing and setting up your own! Below is a list of some of the easiest ways to make your own Escape Room.
How to Set Up an Escape Room?
Escape Rooms are immersive games that require you to work together to win. As its title suggests, the ultimate goal of the game is to escape. This is done by accomplishing a series of tasks consisting of solving puzzles,finding hidden clues and other activities that require both mental and physical prowess. But building your own Escape Room is easier said than done. It requires a lot of time and creativity and is best to be done with a good team. But how do you start? Here's and overview.
Research and Create a Business Plan
Every successful business venture starts with a good plan. If you're not that familiar with the concept of Escape Rooms, you can visit other Escape Rooms before making your own. This involves as well planning your budget. Finances will also be tricky so be sure that you remain within your budget while making your plans. And in times of doubt, always do your research.What will be the focus of your Escape Room? Who are your target audiences? What genre will you cater to? What is your design aesthetic? — all these questions need to be answered before starting out your Escape Room.
Pick a location
When choosing your location, keep in mind that it must be accessible to the public. It must also provide good parking space and the room itself must be well lighted. The area must be big enough to keep your players comfortable by playing but it must also be small enough to give them a sense that they are locked in. While the term used is Escape Room, this does not mean that the game be limited to a single room. You can expand it to cover even a number of rooms.
Create a Good Story line
Remember that in Escape Rooms, players come for the thrill but they stay for the story. Part of the appeal of Escape Rooms is that they allow players to live out their fantasies, whether it be as wizards in a magic castle or as explorers in a haunted jungle. Your story and narration is the foundation of the whole game so try to make it as detailed as possible. Your main goal here is to ensure that your story captivates your players and moves them to finish the game while wanting for more.
Choose a Theme
Are you creating a fantasy world? A space adventure? A haunted house? Choose one particular theme and stick to it. And make sure that your story and your room set-up follows your chosen theme.
Design Your Room
Allow your story and them to control your design process. Choose props that make your room more authentic. It's also a good idea to play background music to set the mood. If your budget allows it, you can also include costumes for your players.
Create Your Quests and Challenges
Now that you've chosen a particular theme, it's time to design your quests. The great thing about setting up your own Escape Room is that you have the freedom to create different puzzles and challenges without any restrictions. The only requirement is that your quests must revolve around your theme and story. These are some of the most common challenges used in Escape Rooms: searching for hidden objects in the room, assembling physical objects like a jigsaw puzzle, rearranging number sequences or symbols, pattern identification, using ciphers and riddles. You can choose any or a combination of the same. Or you can even create your own puzzles. Sky's the limit.
Finally, Do A Test Run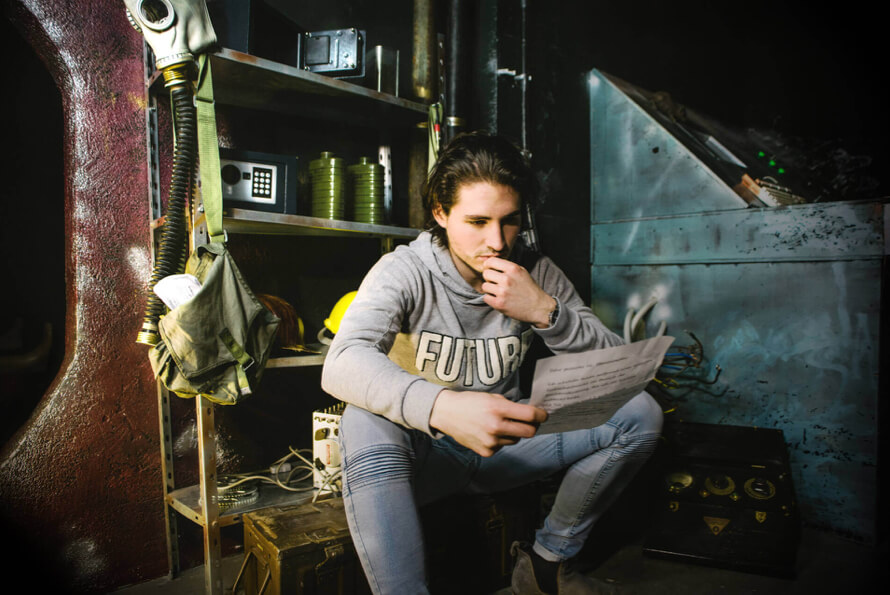 You'll never know if your game actually works unless you try it yourself. Get some close friends or family members to try it out first before opening to the public. That way, you get the necessary feedback you need to improve your set-up.
Problems That May Occur During Set-Up of Escape Rooms
One of the major problems that occurs while setting up an Escape Room is the flow of the story. Be sure that your challenges are set up in order so that your players follow a step-by-step process. Otherwise, they might end up confused and unable to understand the story. Another major obstacle is the lack of communication. Instructions play a big part in any Escape Room. Make sure that your instructions are clear and will allow them to follow the storyline without any outside help. Always print out your instructions beforehand.
Ready to start the fun but don't want to set-up your own Escape Room?
Don't worry, we've got you covered. You can experience an Escape Room like none other without the hassle of making your own. Here at PlanB Escape Germany, we cater to all ages and tastes. As one of Germany's premier Escape Rooms, we have several adventures to choose from here in Karlsruhe and Stuttgart.
The Magic University
Are you a Harry Potter fan? Then you'll love this immersive adventure. Get to explore an ancient room full of magical artifacts. Armed with only your wand and your wits, you and your teammates will work together to defeat the evil sorcerer Baracus. Will your magic and smarts be enough to escape from his evil plan?
Bunker 71
Imagine yourself trapped in an underground bunker surrounded with old and new technology. The danger of a chemical poison looms in the air. There's just one catch: the fate of the world is in your hands. Do you and your teammates have what it takes to beat the clock before a nuclear Armageddon strikes?
The War Over Space
The force is strong with this one. This adventure will appeal to any Star Wars fan, engaging you in a battle of the galaxies. You and your teammates will decrypt alien technology and solve the world's greatest mysteries of space. You are humanity's last hope. Will you fight to save the universe?
The Secret Jungle
It's a game of life and death as you bring out your inner Indiana Jones and traverse through the thick jungle full of dangerous animals, ancient artifacts and hidden secrets. Do you have what it takes to survive.
These are only some of the many fun and exciting choices to choose from. So what are you waiting for? Book your next adventure here with us at PlanB Escape Germany. The clock is ticking!
For more information about us and our escape rooms, check us out at our website: https://planb-escape.de.