Um den leidenden Seelen endlich Frieden zu bringen, müsst ihr die böse Macht exorzieren. Aber Vorsicht ist geboten, nicht dass ihr selber noch in Besessenheit des Bösen geratet.
Dieser Escape Room erfordert, dass Ihr ruhig und bedacht bleibt. Ihr müsst eure Emotionen fest im Griff haben, um nicht die Kontrolle zu verlieren.
Nur Logik und der Glaube an eure Mission werden euch helfen, den Frieden im Horrorhaus und seinen jenseitigen Bewohnern wiederherzustellen.
Hurrah
Hurrah oder Horror? Findet es heraus…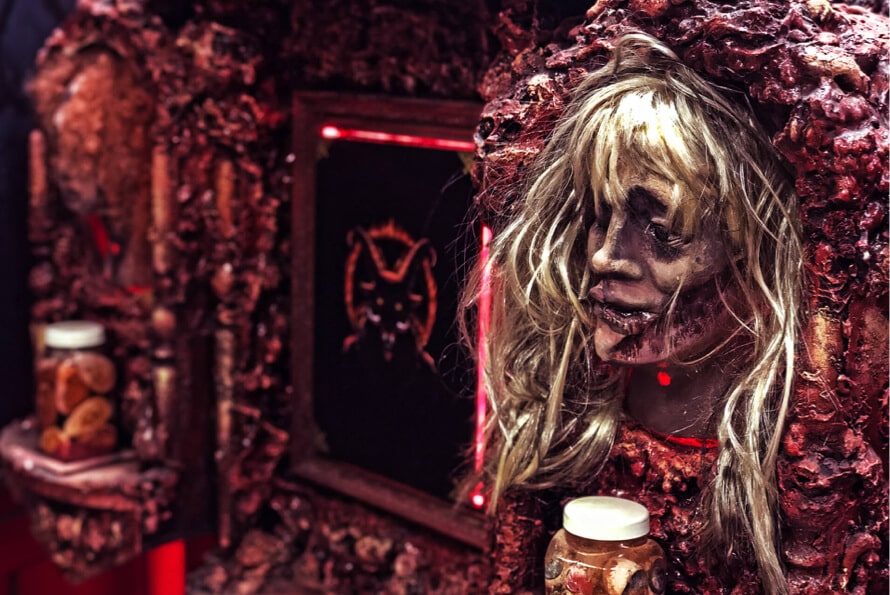 Keine Sorge
Nach 60 Minuten lösen wir alle Rätsel auf und helfen euch zu entkommen. Ihr seid nie ganz auf euch alleine gestellt.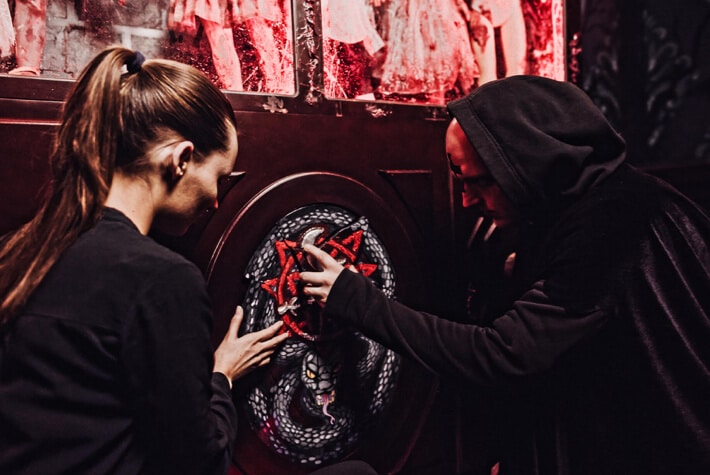 Teamwork
Teamwork macht die Traumarbeit.
Keine Verkleidung notwendig
Bei uns könnt Ihr ruhig Ihr selbst sein. Keine Verkleidung notwendig, aber wenn Ihr wollt könnt Ihr auch gerne mit Verkleidung kommen…
Kalt, kälter - warm, wärmer
Unsere erfahrenen Spielleiter sind immer parat um gezielt in euer Spiel einzugreifen – falls es notwendig sein sollte.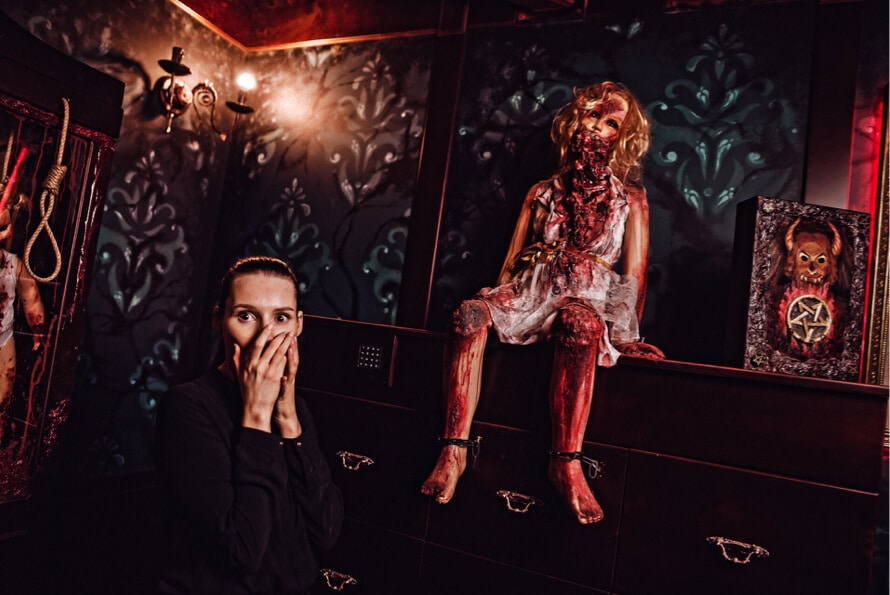 Logical tasks & thrilling puzzles to solve
To complete the quest, teamwork and the ability to think logically are required, as well as attention to even the smallest details, because they can be important hints on the way out of the bunker.
Great deal for any party with friends and familly
Our Exit Games offer you an extraordinary experience that will be more fun than a movie night or a visit to the pizzeria.
The extraordinary event for your colleagues
Team building events have a firm place in companies. After all, you are most successful if you have a good team that can adapt to different situations and challenges and work together.
Stuttgart

Mo-Fr: 10:30 - 22:30
Sa-So: 11:00 - 23:00

Play here