Ist es nur ein Traum oder geht es hier wirklich um euer Leben? Zeit zu entscheiden bleibt kaum, denn ihr spürt bereits die neugierigen Blicke und hört wie die versteckten Gefahren des Dschungels auf euch aufmerksam geworden sind.
Um zu entkommen bleibt euch keine andere Wahl als das Spiel, dass ihr begonnen habt, erfolgreich zu beenden.
Der Dschungel beherrscht das Spiel des Lebens. Ihr auch?
Dieser Raum ist für die Schnellsten und Einfallsreichsten unter euch. Der ultimative Test. Traut ihr euch, die Herausforderung anzunehmen?
Das Spiel des Lebens
Euch ist eines der magischen Artefakte des Dschungels in die Hände gefallen. Ist es Zufall oder Bestimmung?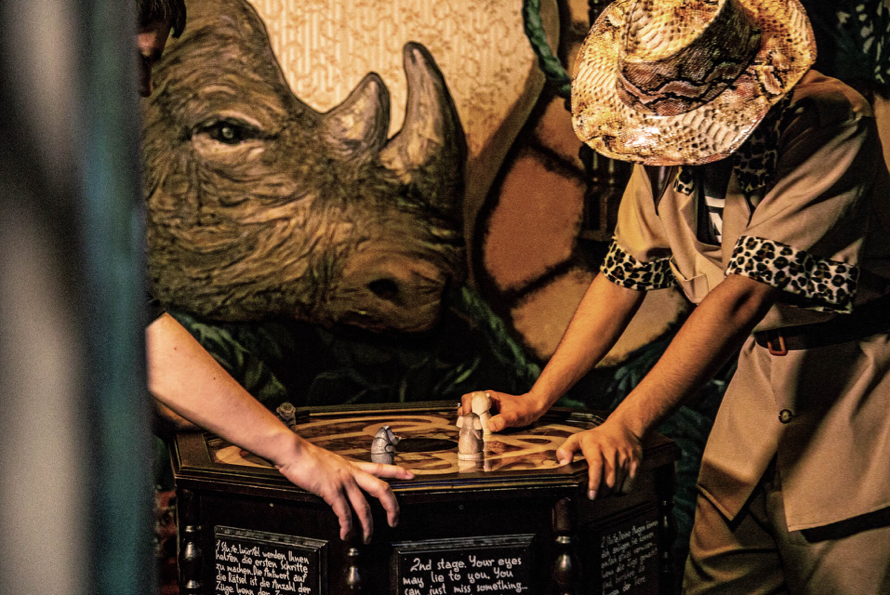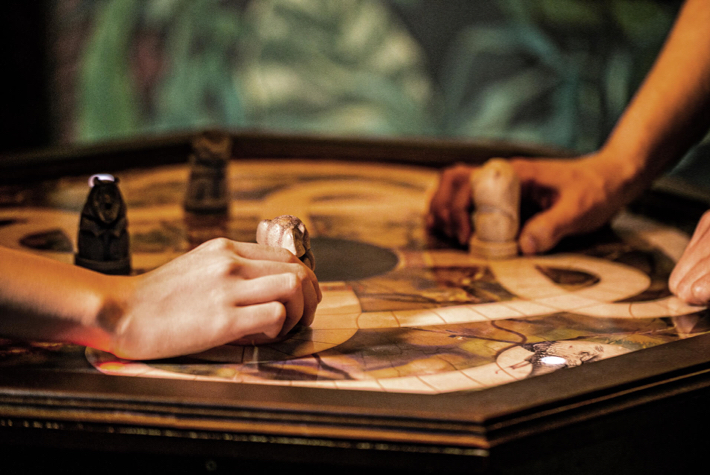 Jeder Zug zählt
So wie die Spielfiguren, hat auch jeder von euch eine wichtige Rolle. Arbeitet zusammen und gewinnt das Spiel.
Die ultimative Herausforderung
Gefangen in einer seltsamen Umgebung, voll heimtückischer Tiere, verborgenen Gefahren und antiken Geheimnissen. Es geht ums Überleben. 
Das wahre Dschungelfeeling
Jedes einzelne Detail ist perfekt durchdacht und für euch so realistisch wie möglich gestaltet. Allerdings ohne nervige Mosquitos.
Entscheide selbst über dein Schicksal
Ist eure Geschichte bereits geschrieben oder könnt ihr sie noch verändern? Es gibt wohl nur einen Weg es herauszufinden.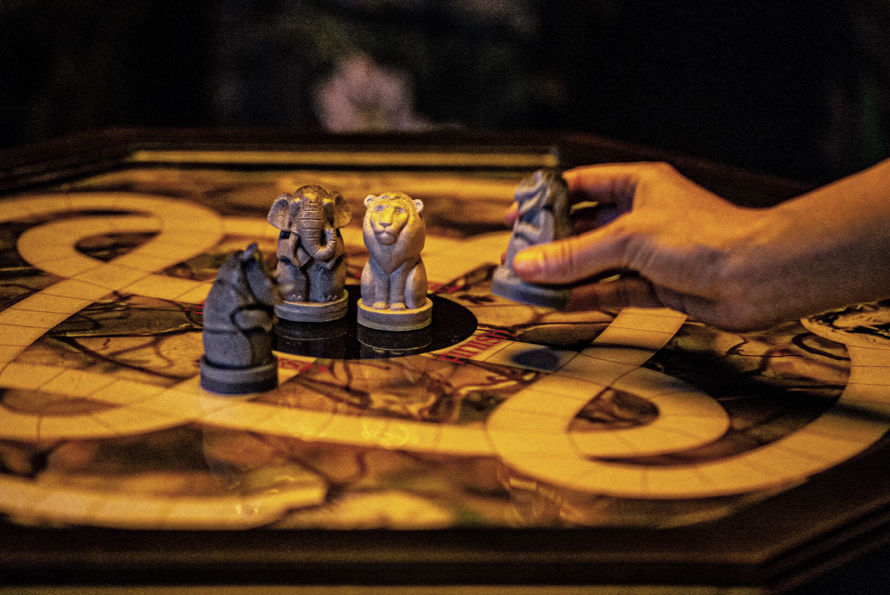 Logical tasks & thrilling puzzles to solve
To complete the quest, teamwork and the ability to think logically are required, as well as attention to even the smallest details, because they can be important hints on the way out of the bunker.
Great deal for any party with friends and familly
Our Exit Games offer you an extraordinary experience that will be more fun than a movie night or a visit to the pizzeria.
The extraordinary event for your colleagues
Team building events have a firm place in companies. After all, you are most successful if you have a good team that can adapt to different situations and challenges and work together.
Düsseldorf

Im 1. OG im UFA Palast Düsseldorf

Mo-Fr: 13:30 - 23:45
Sa-So: 13:30 - 00:45

Play here