Auf der Such nach geheimen Wissen, stoßt ihr auf einen ungewöhnlichen Raum voller magischer Artefakte. Im Eifer der Entdeckung bemerkt ihr nur zu spät die Falle, in die Ihr Grade getappt seid.
Als die Türe hinter euch zufällt, fangen die Bilder an der Wand an, euch auszulachen, denn auch sie sind in diese Falle geraten.
Aber es gibt euch Hoffnung. Gewappnet mit dem Zauberstab und eurem Verstand könnte sich ein Weg finden, um aus der Falle zu entkommen.
Um diesen Raum zu meistern, müsst ihr euren Instinkten trauen, so schwer es fallen mag, sich nicht von den magischen Artefakten ablenken zu lassen.
Meistert ihr die Magie oder wird sie euer Meister?
Eine Magische Geschichte
Werdet ihr Geschichte schreiben und die Universität retten?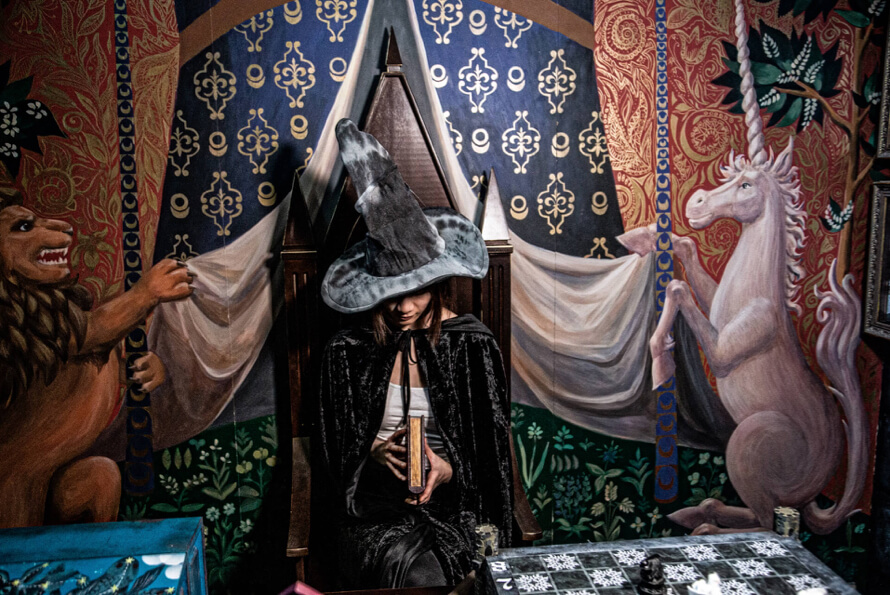 Interaktive Rätsel
Manipuliere mit deinem Zauberstab die Gegenstände in deiner magischen Universität.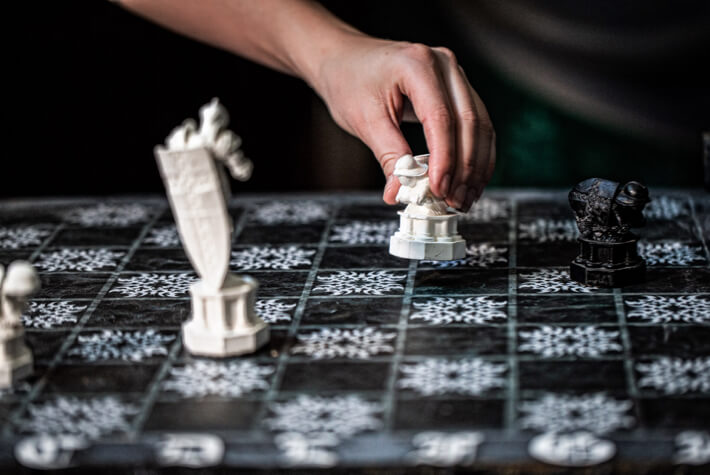 Ihr seid am Zug
Der dunkle Magier Baracus hat seine Hand gespielt, was macht ihr als nächstes?
Fabelwesen
Ein Ort voller verborgenen Schätze und magischen Momenten.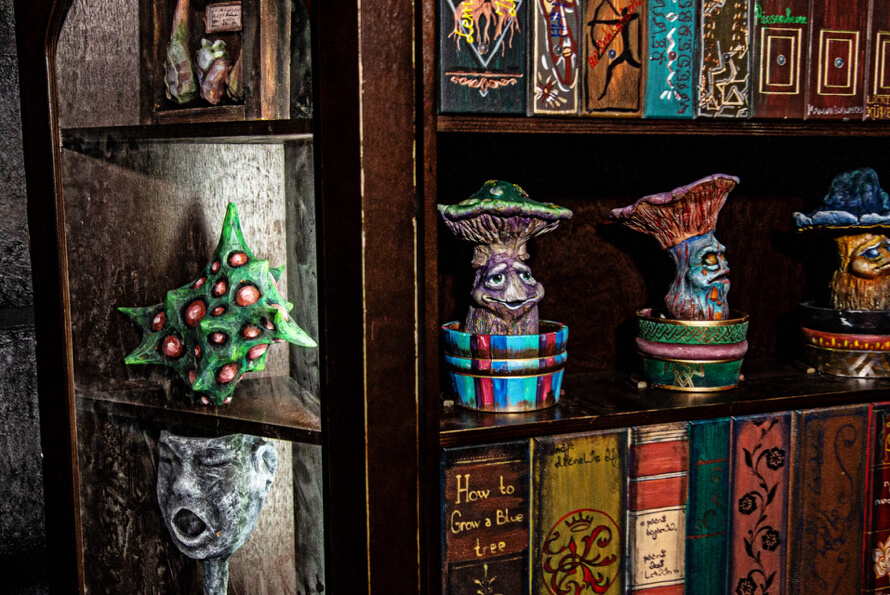 Logical tasks & thrilling puzzles to solve
To complete the quest, teamwork and the ability to think logically are required, as well as attention to even the smallest details, because they can be important hints on the way out of the bunker.
Great deal for any party with friends and familly
Our Exit Games offer you an extraordinary experience that will be more fun than a movie night or a visit to the pizzeria.
The extraordinary event for your colleagues
Team building events have a firm place in companies. After all, you are most successful if you have a good team that can adapt to different situations and challenges and work together.
Düsseldorf

Im 1. OG im UFA Palast Düsseldorf

Mo-Fr: 13:30 - 23:45
Sa-So: 13:30 - 00:45

Play here