In your search for secret knowledge, you stumble across an unusual room full of magical artifacts. In your eagerness to learn more, you notice only too late the trap you've stepped into.
As the door slams behind you, the pictures on the walls around you begin to laugh, for they too have fallen into this trap.
But it gives you hope. Armed with the magic wand and your wits, you could yet find a way to escape the clutches of this room.
To master this space, you must trust your instincts, as hard as it may be to not be distracted by all the magical artifacts.
Can you be the master of the magic or will it become yours?
A magical story
It's up to you to write history and change the fate of your beloved university.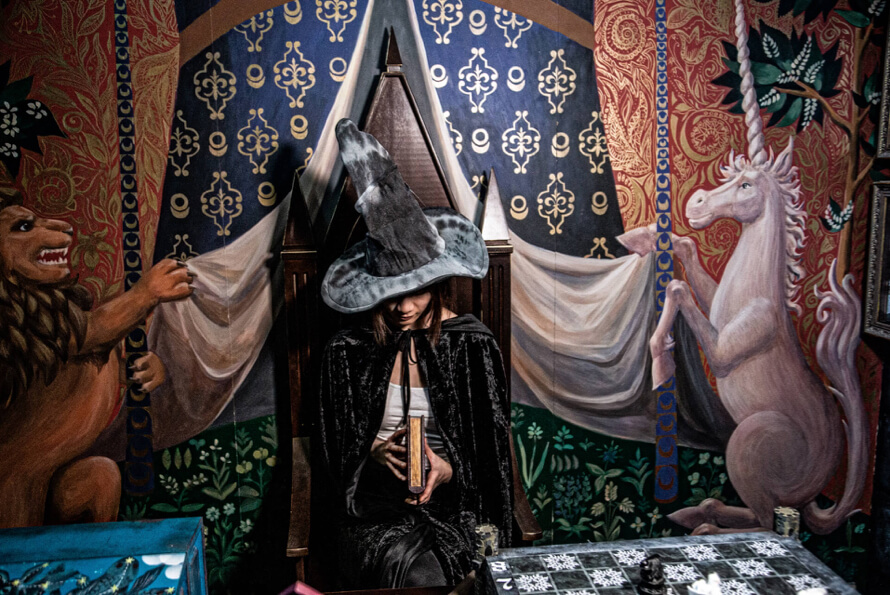 Interactive Riddles
Armed with your wand, will you be able to manipulate your environment to escape the cluthes of evil?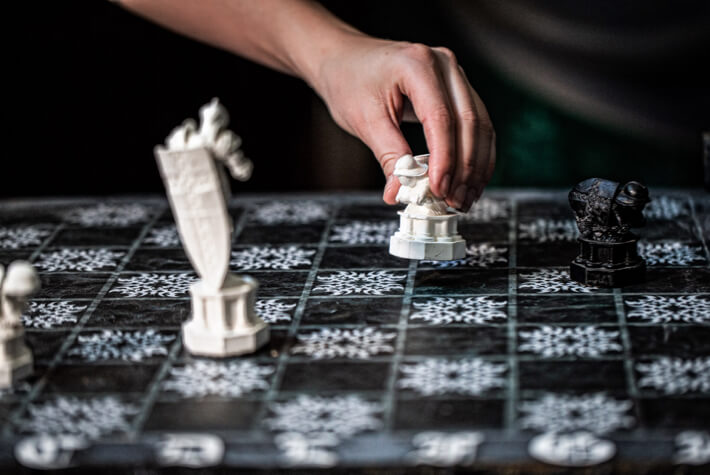 It's your move
The fallen magician Baracus has played his hand, what's your next move?
Mythical Creatures
Those seeking help will find it in the most unlikely of places.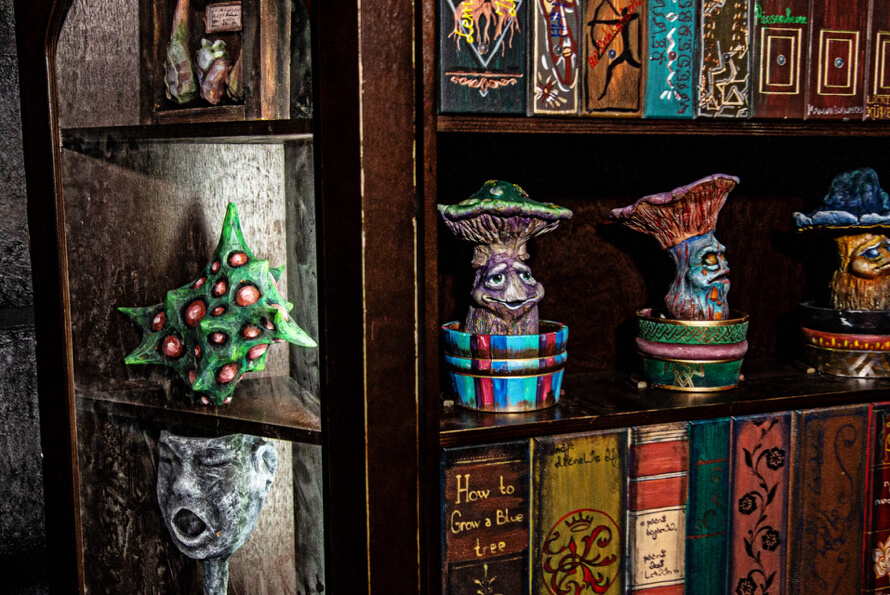 Logical tasks & thrilling puzzles to solve
To complete the quest, teamwork and the ability to think logically are required, as well as attention to even the smallest details, because they can be important hints on the way out of the bunker.
Great deal for any party with friends and familly
Our Exit Games offer you an extraordinary experience that will be more fun than a movie night or a visit to the pizzeria.
The extraordinary event for your colleagues
Team building events have a firm place in companies. After all, you are most successful if you have a good team that can adapt to different situations and challenges and work together.
Düsseldorf

Im 1. OG im UFA Palast Düsseldorf

Mo-Fr: 13:30 - 23:45
Sa-So: 13:30 - 00:45

Play here